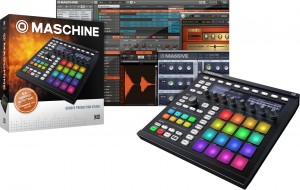 I am an avid fan of the Native Instruments Maschine. I just love it. What strikes me the most is how it can be used in so many different ways. I've picked up a lot by watching videos on Youtube and observing how other people are using it.  There are tons of Maschine tutorial videos out there. HOWEVER… That's the problem.
Youtube has become infested with poorly produced crap "tutorials" that don't really offer anything of interest to most people.
"Dubstep for 12-year olds."
"Idiot's guide to chopping the funky drummer."
"Homie got a trap kit."
Bollox.