Black Friday is here again.
Like it or not, it's the best time of the year to make investments on plugins and sounds. For many of the deals to happen again you are going have to wait another year go by.
I've been saving up cash for the past 6 months to invest on some tools that will help push my work to the next level.
Here are my recommendations on what to get.
Please note: I am affiliated with some (not all) of these companies, but only because I am a fan and avid user of their products! I never recommend anything that I don't like and use myself.
SoundToys

SoundToys are selling -50% right now! It almost feels like a shame because I have already bought all of their plugins.
I use them all, but my go-to ones are: FilterFreak, EchoBoy, Decapitator, MicroShift and Radiator.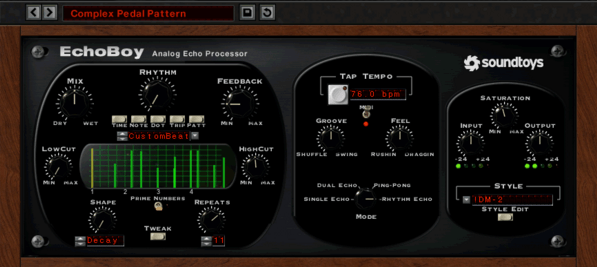 SoundToys have nailed the analog sound in the box better than pretty much anyone else in my opinion. These plugins just sound gorgeous. And it's no wonder since the guys behind the company were involved with making classic units like the Eventide H3000 back in the day. Crank up the input gain on FilterFreak and you will understand.
SoundToys also recently gave up the requirement of having a physical iLok. You only have to download the free iLok license manager to licence the plugins. Great.
Their recent SoundToys 5 upgrade is very nice – the plugins have seen some small but welcome improvements and the new rack system is very nice.
Waves Audio

I use a ton of Waves stuff and while they have many plugins I don't really find use for, there are some absolute gems in their catalog.
Here's a few that I've been using a lot lately that are on sale at the moment: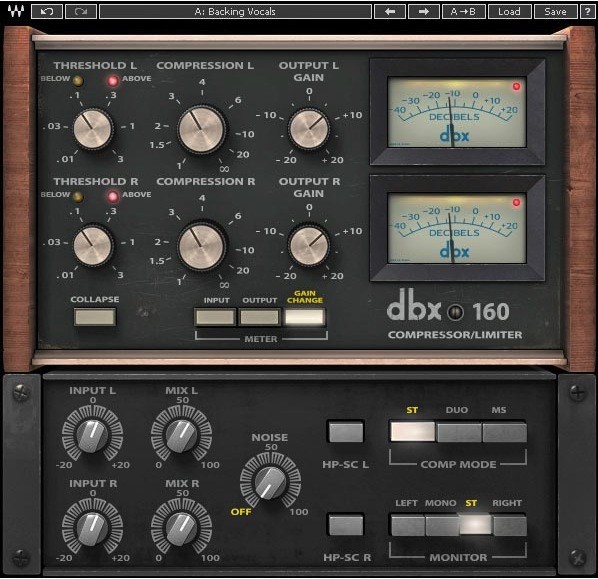 Loopmasters

Loopmasters are running lots of packs -50% or more. There is something for everyone in there – good chance to stock up on sounds.
Sample Magic MagicAB

Sample Magic MagicAB has made my referencing game a lot better. I use it whenever I am mixing or mastering. Just makes life a lot easier.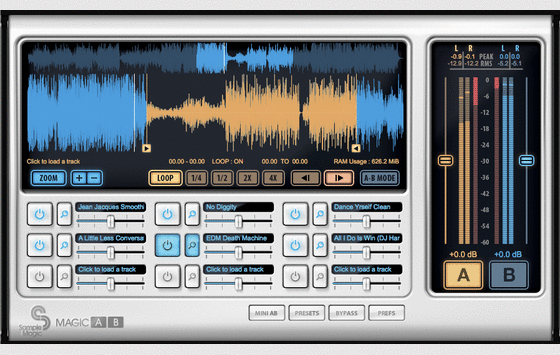 Metric Halo

Super professional and great sounding tools for demanding work. These plugins just get the job done. I love the peculiar behaving MIO comp in the channel plugin and I also use the De-Esser a lot. Character is also great. Very good plugins all around.
The Metric Halo plugins are -58% right now at Plugin Boutique.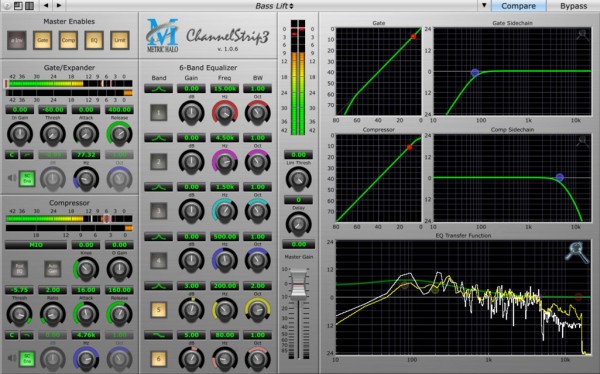 Ableton

25% off Live 9, Upgrades and Packs in the Ableton Shop.
Softube

I'm a big fan of this Swedish company. Everything Softube makes is quality.
I use their TLA-100A compressor a lot. Great for the times when you want to compress while maintaining a natural sound.
I've been demoing the Trident A-Range EQ and Tsar-1R reverb now, which I'm both loving (and buying).
Note: Softube products still require a physical iLok (unfortunately).

Plugin Boutique

Plugin Boutique have tons of different discounts happening at the moment, so it pays off to have a look if there's something you have been wanting to grab in there.