A while back I wrote to my email subscribers about my biggest struggle: how to finish what you begin. I have since collected some further thoughts, so let's talk about it some more!
The Problem
In my 20+ years of releasing music, I have managed to finish and release a lot of stuff. But not many know that something like 70% of the music I started (rough estimate) never ended up being heard by anyone. There's a lot of unfinished ideas in there, but also a lot of material that just never ended up getting a release. For instance I wrote three albums that I was never completely happy with at the time and they all ended up just sitting there. Looking back now, there's a lot of release-worthy material in there.
Finishing has always been a major problem for me. I guess it largely comes down to a combination of perfectionism and a lack of focus and perspective. And I confess to being a chronic starter. It's easy and fun to start something new. It's much harder and not fun at all to sustain your efforts after the initial excitement fades.
The issue isn't just limited to music in my case. I am the same with everything else. I have about 150 drafts for blog posts waiting to be finished, for example. Some sketches, others almost done. It's terrible!
It all begs the question: If I had been able to finish and release all of that material – where would that put me now? It's a source of anxiety that I really don't enjoy having in my life. At the same time I realise there is an opportunity there. This anxiety is my GPS. It is clearly revealing the single biggest thing I need to resolve in order to push myself forward as a creator. I know if I can unlock this one thing, it will open up so many doors for me.
Time to do something about it: I decided to device a plan.
The plan
I've decided to embark on a major project that will teach me to finish more and relieve me of the anxiety and stress of sitting on top of all this material. I need to close this chapter in my life in order to move forward!
I decided to call this project "The Unheard Anthology". The plan is to do new masters all of my unreleased release-worthy music from 2001-2014 and release it as a series of compilation albums via Bandcamp. In the past couple of weeks I've been going through all of my old backups and archives and salvaging anything I can.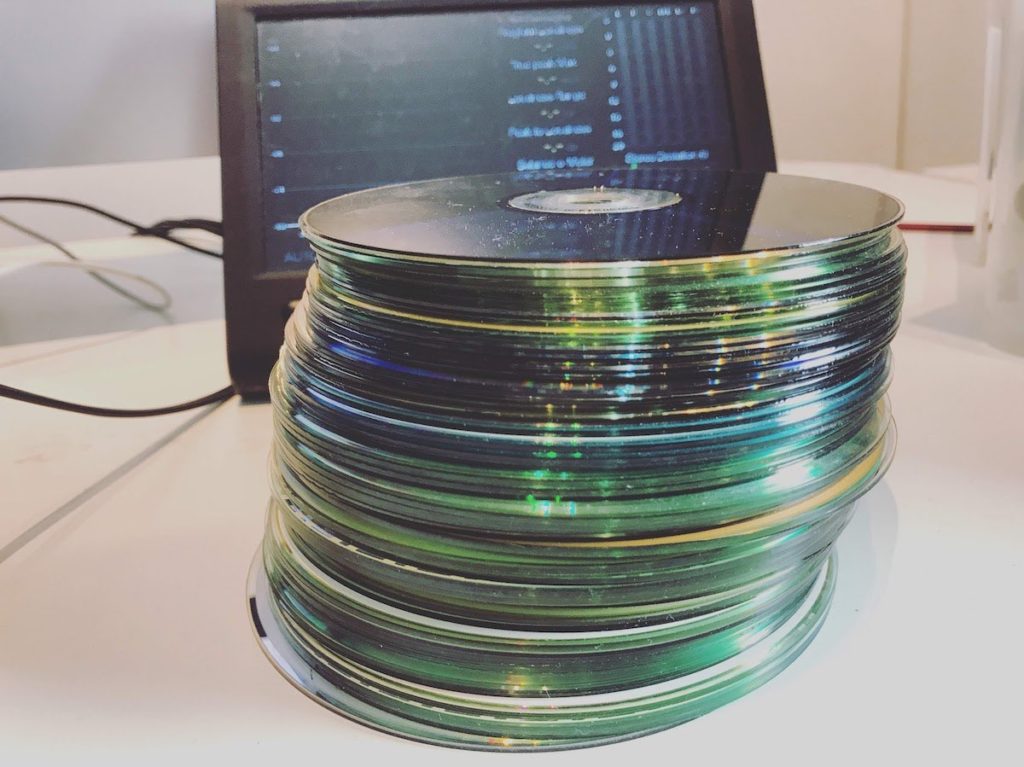 There are going to be six albums. Each will be loosely themed in terms of musical style. I have already compiled and mastered the first album. Release is to follow soon. Update: the first part is now released! Click here to go to Bandcamp.
Besides the release-ready material, I am going through all project files and extracting ideas that I can use in my upcoming works. This way I won't feel all the unfinished work throughout the years is wasted. It all happened the way it did for a reason.
The Resound email list
As a little sideline, I want to take this opportunity to mention my new Resound email list. If you are interested about my music and me as an artist, you should join. Whether it's about "The Unheard Anthology" project or my other music releases, I will keep you informed.
I will also send you a free exclusive Resound track that is not available from anywhere else! Just enter your email in the field below to subscribe.
How to finish what you begin: lessons learned so far
Here are some of the things I have learned so far about finishing! As you know, I'm very much a work in progress in this regard, so feel free to let me know about your thoughts.
Studying how to become better at finishing. Finishing is a skill that you can learn like any other. Many books are written about it.
Creating routines around helpful activities. For me this includes a morning routine that includes meditation and spending some time on my physical wellbeing, among other things.
Not trying too hard. Sometimes you need to do less instead of doing more. Make things as easy as possible for yourself.
Not trying to do everything. You can do anything, but not everything.
Applying the principle of Kaizen: focusing on small steps.
Refining and simplifying my music creation workflow. For example, I'm selling a lot of plugins that I don't very actively use in order to focus more properly on a fewer number of tools.
Keeping my studio clean and tidy. I do a proper cleaning first thing every Monday morning so that I can start the week fresh.
Writing down my goals, reviewing them regularly and reminding myself of them on a daily basis.
Setting deadlines for myself. It works even better if someone else sets the deadline for you.
A book recommendation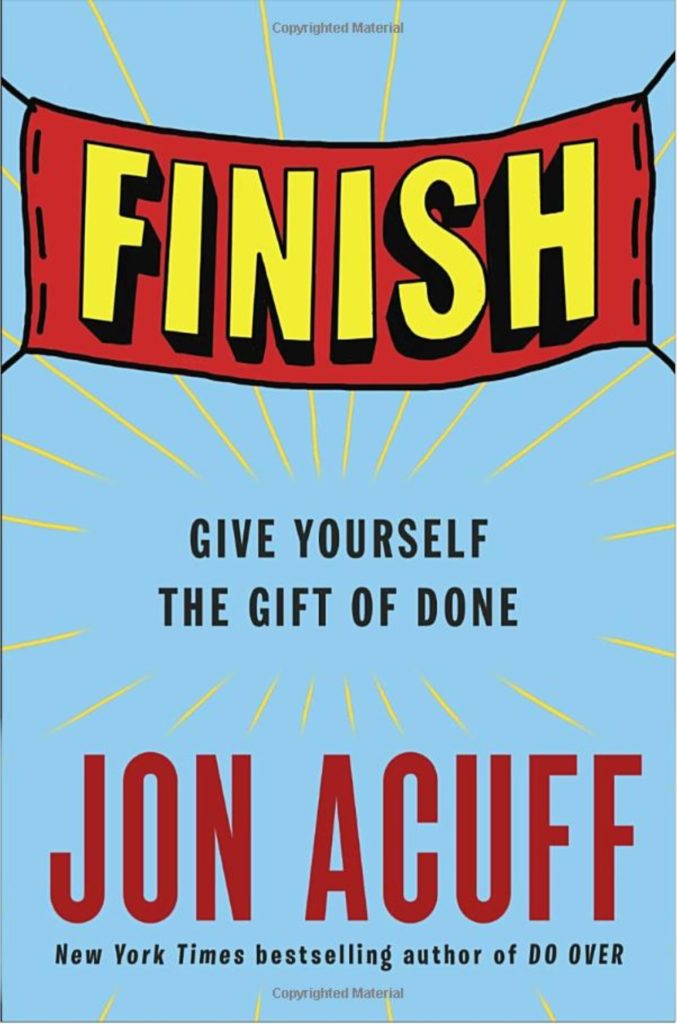 I've read a few books on this topic and there is one that really stands out to me. The book is called "Finish – Give Yourself the Gift of Done" by Jon Acuff.
This book really opened my eyes to some new perspectives. Plus it's quite a fun read, too! It deals with perfectionism and how to make things easier for yourself, among many other things. A must read for chronic starters like myself.
Your thoughts?
I would love to hear your thoughts and ideas. Have you been struggling with similar things? What helps you finish more? Maybe you have some tips you can share with me and the other readers? Is there a project you could embark on, like I did, that would relieve you of some anxiety and help you finish more? Drop a comment and let us know.