Every once in a while I come across a book that is truly transformative. This book is one of them. I can't help but write a few words about it.
Mastery by Robert Greene – Introduction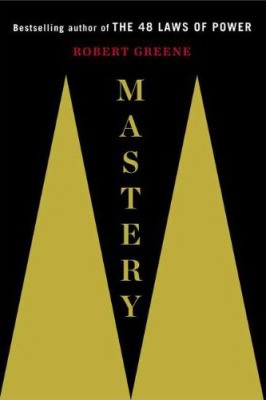 Mastery by Robert Greene is a fascinating combination of history, anecdotes, stories and science of human evolution and psychology.
In the book Greene dives into the lives and minds of great old masters like Leonardo Da Vinci, Mozart, Darwin, Goethe, Einstein – but also many contemporary ones like boxing coach Freddie Roach and USAAF fighter pilot ace Cesar Rodriguez.
Greene connects arts to science and sports and shows us there is a lot of of common ground there.
Greene's goal is to discover what common attributes stand behind great masters' success and achieving mastery. And the picture he paints makes so much sense to me.
Lessons and Highlights
The book is full of highlights and it served me many moments of realization and clarity.
The conclusions Robert Greene makes on cultivating and developing our intuition – a deeper level of thinking – made an especially big impact on me.
Curiously enough intuition turns out to be something that all of the great masters have learned to invigorate.
Greene also comes to debunk and explain false mindsets that stand in our culture.
One such myth would be labeling some people "talented" or "genius" and thinking they were born that way. Greene argues that we do it simply because it is more comfortable for us to think so, instead of understanding that in the western world most of us are fortunate enough to hold the keys to our own success. It only comes down to being dedicated, following the right patterns and putting in the work.
Greene's major statement is that due to millions of years of evolution, the keys to mastery are hardwired inside our brain and genes for every single one of us. We are not as different from each other as our era of individualism easily leads us to believe.
Mastery then, is merely a result of cultivation, dedication and setting the right conditions. It is our purpose and responsibility to reach for new heights. I could not agree more.
Mastery – Conclusion
For me mastery is one of the most impactful and inspiring books I've ever read (and I've read lots of stuff in this vein).
It is truly timeless information about who we are and how we function, and I know I will be coming back to this book many times in the future.
I want to recommend it to anyone who is seriously interested in becoming really good in something they're passionate about.
Mastery by Robert Greene (Amazon)