Recently I have been working with the good people at Waves Audio. I've been writing some music production tutorials for them, utilizing their excellent plugins. You may have seen these tutorials appear on my Facebook and Twitter pages. But in case not, I am linking them up for you here. More is on the way too so keep watching the articles page at Waves.com. Enjoy the tutorials and if you have any thoughts on what you would like me to write about in the future, let me know!

Bassline Mojo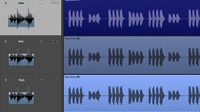 This article explains how to give a synth bass some mojo by splitting it into frequency ranges and processing each region separately, using a variety of plugins such as the C4 Multiband Compressor, Kramer Master Tape, S1 Stereo Imager, Renaissance Bass, Manny Marroquin Distortion, Renaissance EQ and OneKnob Driver.
Creative Drum Processing with UltraPitch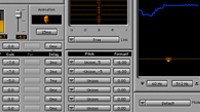 UltraPitch is a wonderful tool for giving character and depth to pretty much anything. It doesn't sound like any other plugin I've come across. I love using it in unusual places. I think it's particularly fun on drums.
Console Mixing in the Box with Waves NLS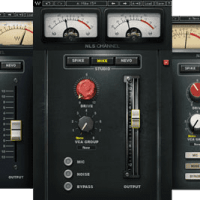 Digitally produced music doesn't have to sound harsh, thin or overly clean anymore. Those days are long gone. It's a matter of choice, skills and having the right tools. I come from mainly a drum & bass background, and am a big fan of a warm, full-bodied sound signature. I like to push things and get dirty with saturation. Needless to say, when I heard about the Waves NLS console modeling plugin, I was super keen to have a go at it.
Mixing Similar Synth Sounds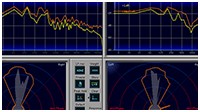 This tutorial will demonstrate how to make two similar synth sounds work together in a mix, using a few simple tools.