Work smarter, not harder.
I want to work smarter, not harder. And I want to enjoy the process. I'm always thinking about my workflow and trying out ways to improve it. Having the right tools is a big part of that picture.
This page is a curated list of tools and resources that I think are special. It's all stuff that I work with (or have worked with in the past). All of these tools and resources have been very helpful for stepping up my game, and I believe they can be the same for you too.
If you have any questions regarding any of these tools and resources, feel free to hit me up. You can always do that via the contact page.
Full disclosure for transparency: I am affiliated with some of the companies on this page. I've paid for many of the products but I have also received some free of charge. I receive a lot of free stuff. Most of it never makes it into my everyday workflow. Please understand that the stuff on this page is what I'm using. I recommend it because I find it special.
SOUND TOOLS
iZotope Ozone
In my work as a mastering engineer I use a lot of different tools – both digital and analog. But if I had to, I would be able to do all of my mastering work with iZotope Ozone alone. Not kidding!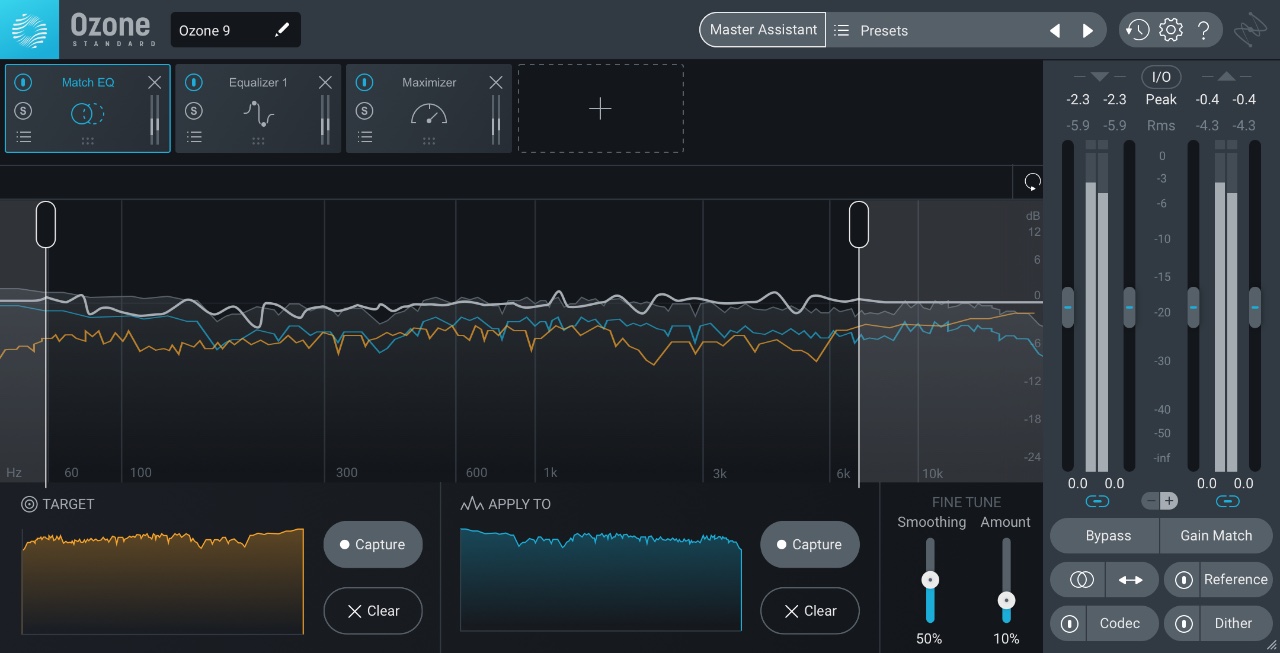 Whether you want to finalize your music to play out at a gig or to crank out a DIY master for a release, you need a rock solid set of tools for mastering. iZotope Ozone has been leading the way for years and for a good reason. It provides you with an all-in-one solution of robust, trustworthy, easy to use and high quality tools to get the job done. It's also very affordable for all it does.
I am using the Advanced version myself (I love the Tonal Balance Control feature especially). The standard version is very capable too and that is the one I would recommend for most people.
---
Waves Audio plugins
Waves Audio have got some excellent plugins that can be had for a good price. In fact I would not recommend buying anything from Waves for the full price, because they rotate discounts so frequently.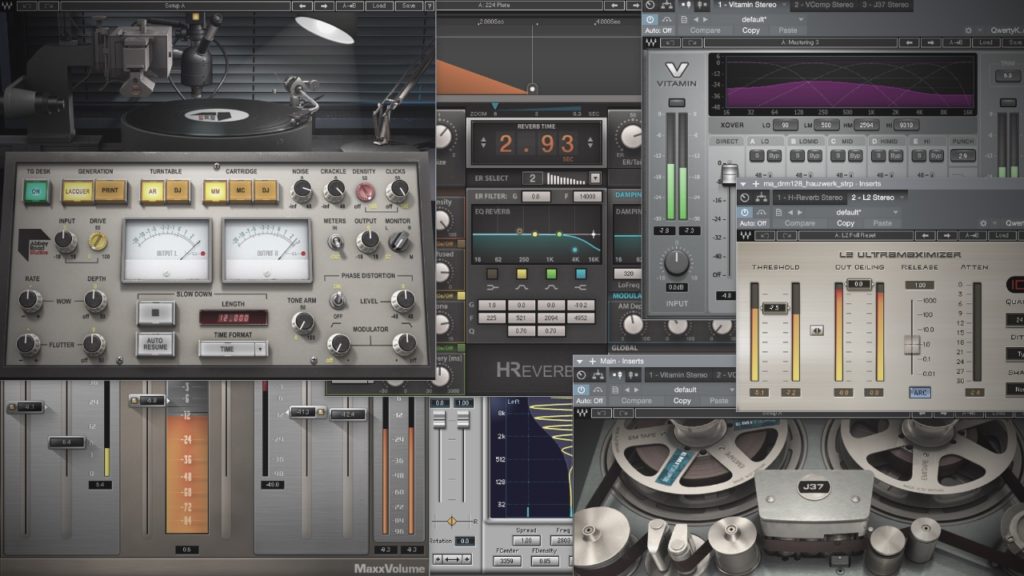 Due to overlapping (and some very old) products, the Waves catalogue is a mixed bag. But there are many gems in there if you know what to look for. I know their catalog well because I've had all of their plugins for many years now.
I have made these two blog posts to guide you to the best of the best in Waves plugins, along with my tips and videos on using them:
The Best Waves Plugins for Mastering
---
FabFilter Pro-Q3
The EQ is probably the single most important tool in your music production arsenal. Not all EQ's are the same. Some introduce unexpected artifacts such as phase issues. Others are just simply a pain to use. The FabFilter Pro-Q3 is a trustworthy and versatile tool that will help you get the best out of your mix.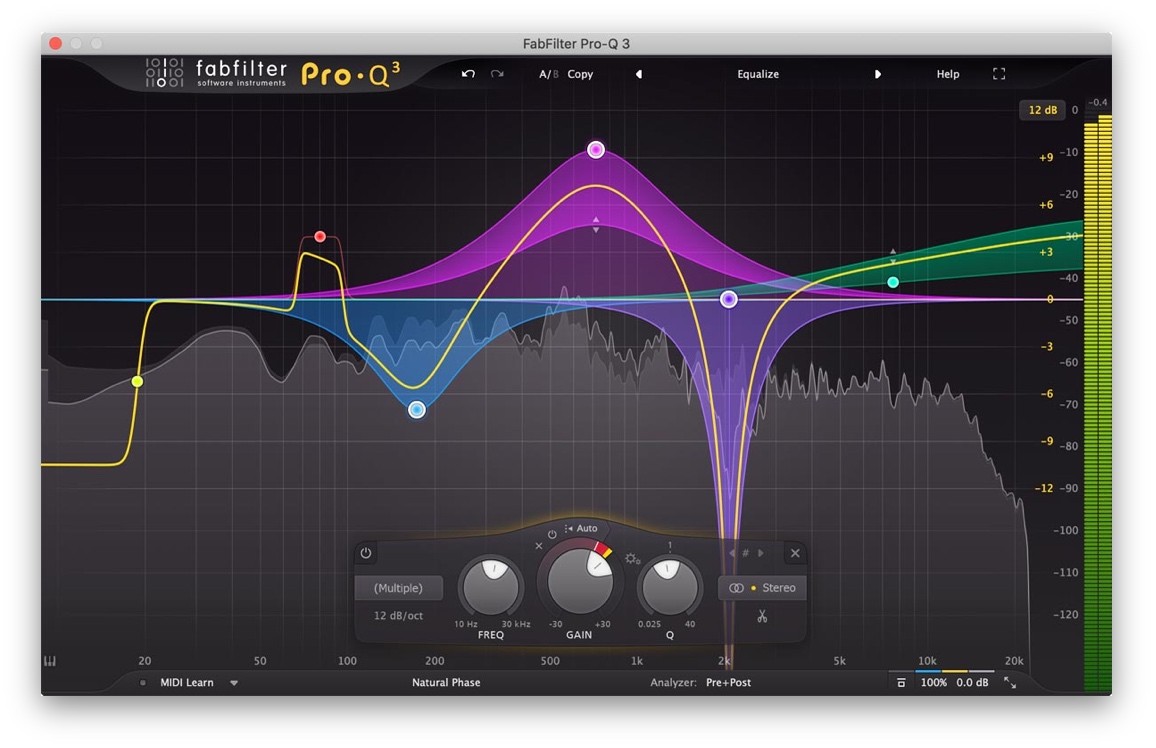 I have been using Pro-Q for years. It's super versatile and coded with very high standards. It's clean as a whistle and has many different operating modes and options for covering different situations. It is also quite easy on your CPU.
I love the intuitive user interface. The big spectrum display makes the plugin just as useful as a spectrum analyzer, and in fact that is how I often use it. Fantastic on full screen.
Since version 3, the Pro-Q has also operated as a dynamic EQ. I'm extremely happy about that! There are also tons of other clever features like EQ matching and showing overlapping frequencies from different channels. It's just madness how good this plugin is.
---
FabFilter Pro-C2
Right next to a good EQ should be a good compressor. There are lots of great compressor plugins out there, and I do use many different ones. However if I were to choose just one, it would be the FabFilter Pro-C2.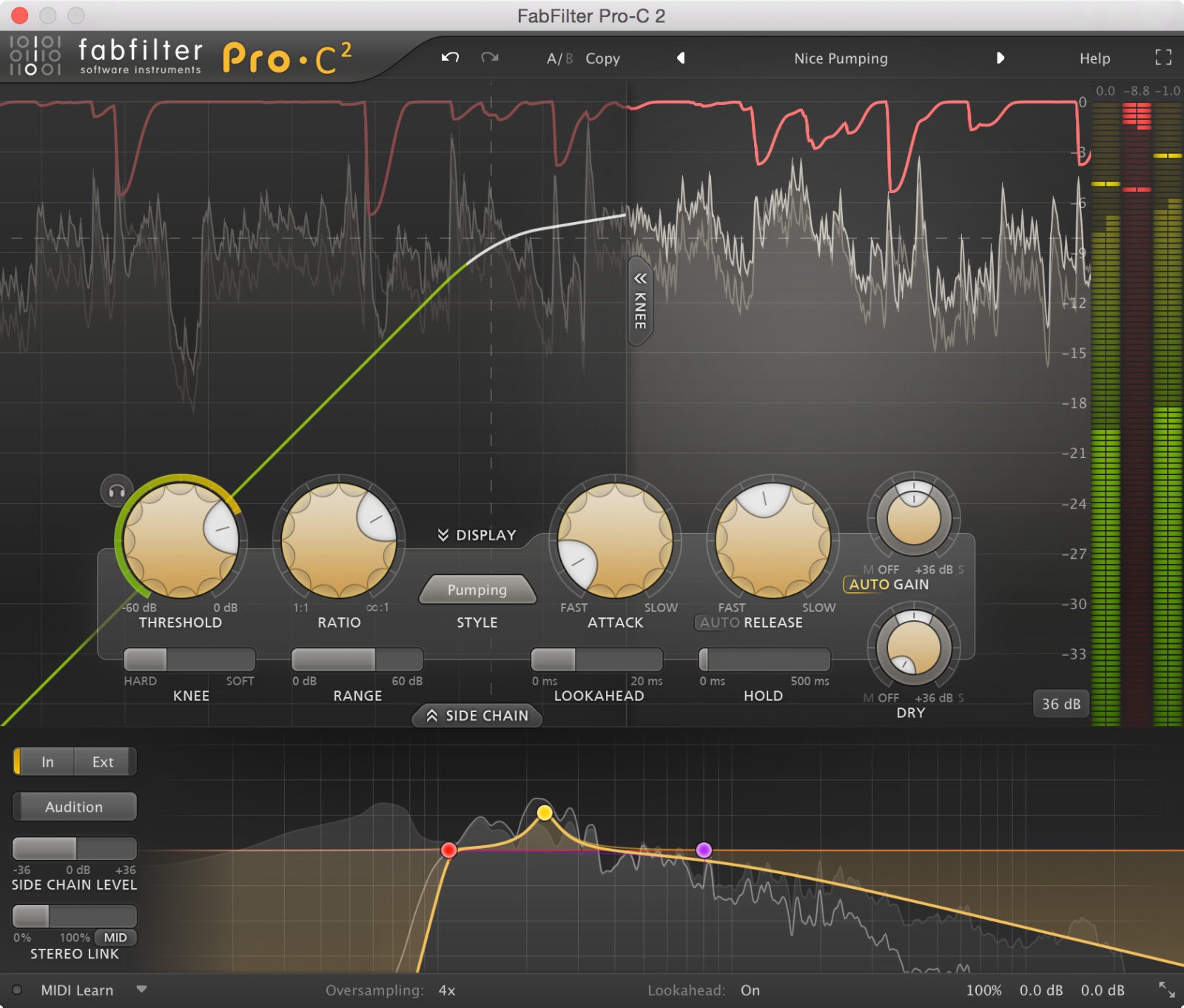 This is because the Pro-C2 is perfectly at home with all kinds of tasks from subtle mastering to mix bus glue, vocal processing and extreme pumping effects. It is not only incredibly versatile, but also sounds great. And despite of it's complexity, it's still easy to work with.
Because of its visual presentation of the signal and the compression action, it's easy to understand what the plugin is doing. If you are struggling to understand compression, using this plugin is a great way to learn. The Pro-C2 has all the great interface features we're used to seeing in other FabFilter plugins. It's a desert island plugin for sure.
---
Metric AB
Referencing is a very important part of my workflow. Metric AB is the best tool out there for it. If you're not using it you are seriously missing out!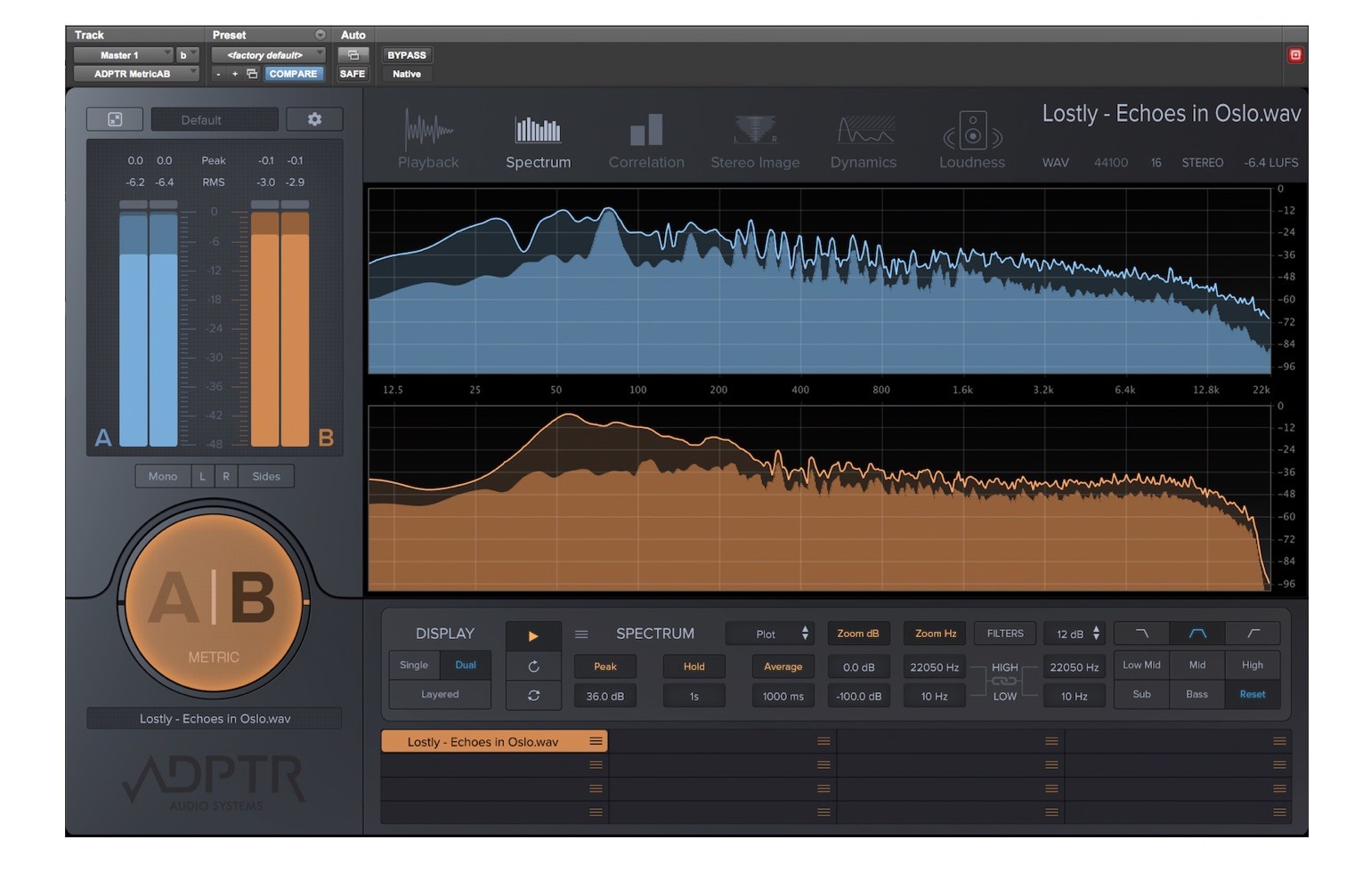 Metric AB is a plugin you load up on the master channel inside your DAW. It gives you the ability to switch back and forth with your live mix and the reference material of your choosing. You can load up to 16 reference tracks in each preset of the plugin.
There are tons of super useful metering options that allow you to also visually compare your work to the reference material side by side. You can visually check out anything from different spectrum views to stereo image, phase correlation, dynamics and loudness.
Metric AB is crazy useful and helps you learn about what makes a good mix tick! A true shortcut for becoming better at your craft.
---
Sonarworks Reference
It's important to have your monitoring and acoustics set up as good as you can get them. After that though, there are still problems in most rooms – especially in the low end. Sonarworks Reference will help you adjust to those issues that you can't fix otherwise.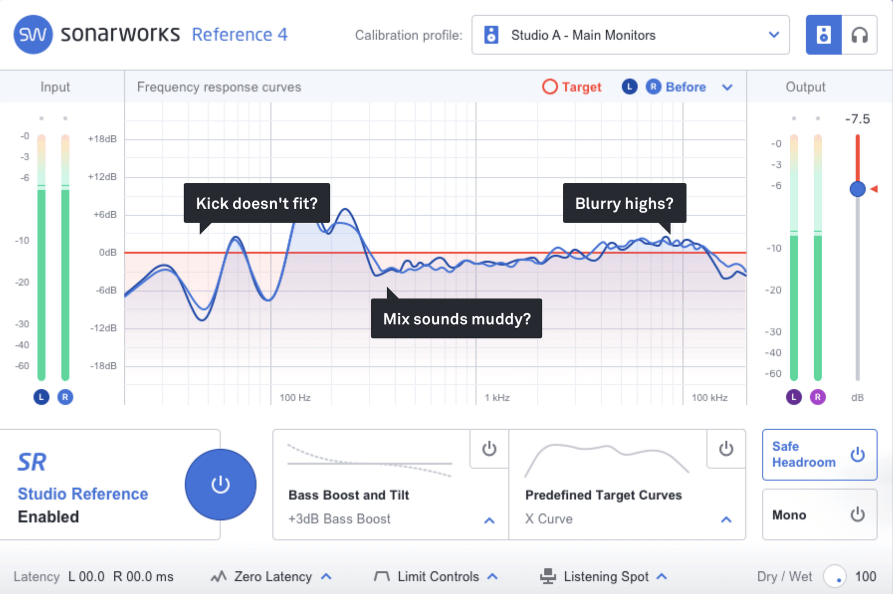 Sonarworks monitor & headphone calibration software has been the crucial last step in my listening chain for years.
Sonarworks walks you through measuring the acoustic properties of your room and then adjusts your speaker output accordingly. In my room it extends the low end response and makes the stereo image more accurate.
---
PRODUCTIVITY
Clean My Mac
I'm not very good at doing maintenance work so this app has been invaluable to me. I've been using Clean My Mac for many years. It has saved me so countless gigabytes of hard drive space (especially precious with SSD drives) and a ton of headaches. I love this app so much! We need a computer that works properly in order to do our work. A clean computer is one that works.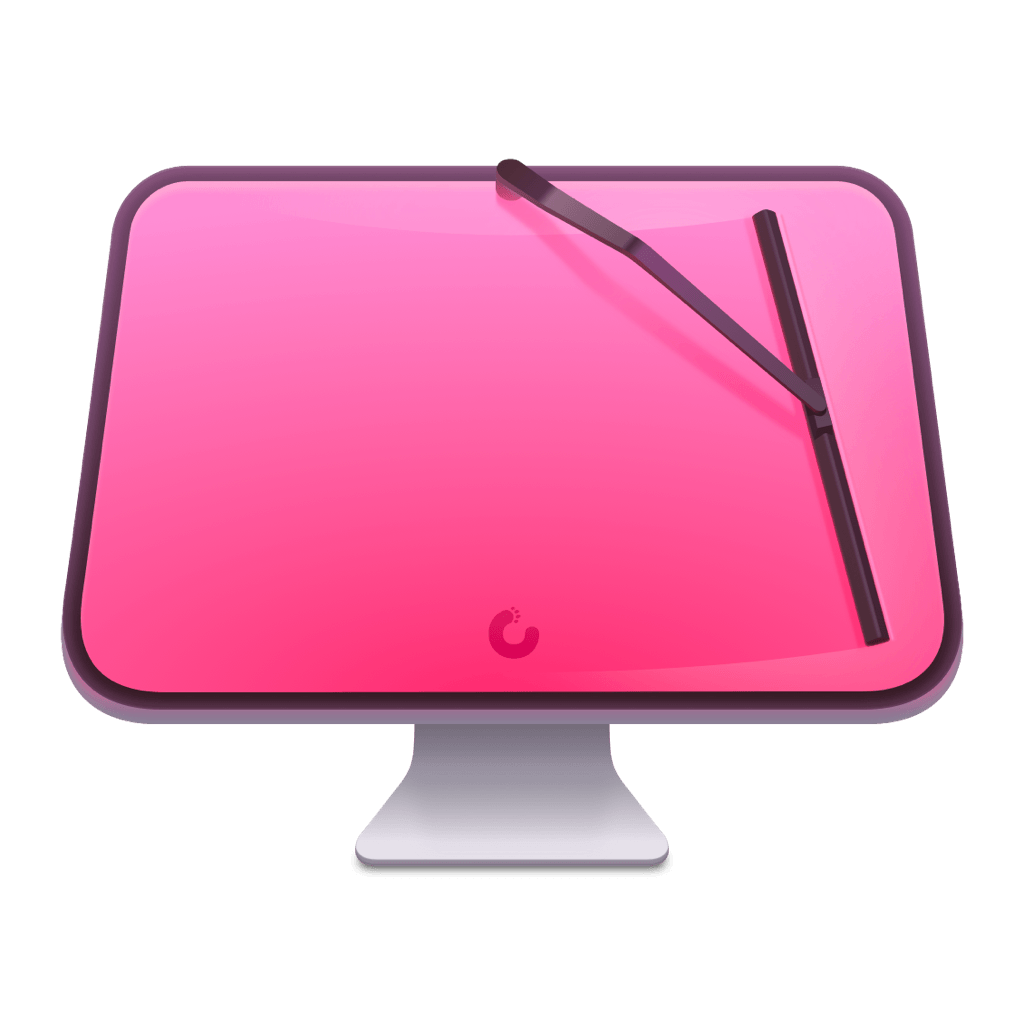 Here are some of the things Clean My Mac does for you:
Clean up unnecessary apps, extensions and plugins.
Update or uninstall apps in bulk.
Find and remove unnecessary large & old files.
Scan and remove malware.
Clean up system, photo, iTunes and mail attachment junk.
Clear browsing traces and chat data for improved privacy.
Optimize your system.
Monitor your hard drive, CPU, RAM & network performance from the OSX top bar.
There is so much this app does – have a look!
---
Clean My PC
Since I have such good experiences with Clean My Mac, and because I don't want PC folks feel left out just because I happen to use a Mac… I wanted to mention Clean My PC, too. It's by the same developer who makes Clean My Mac – Macpaw.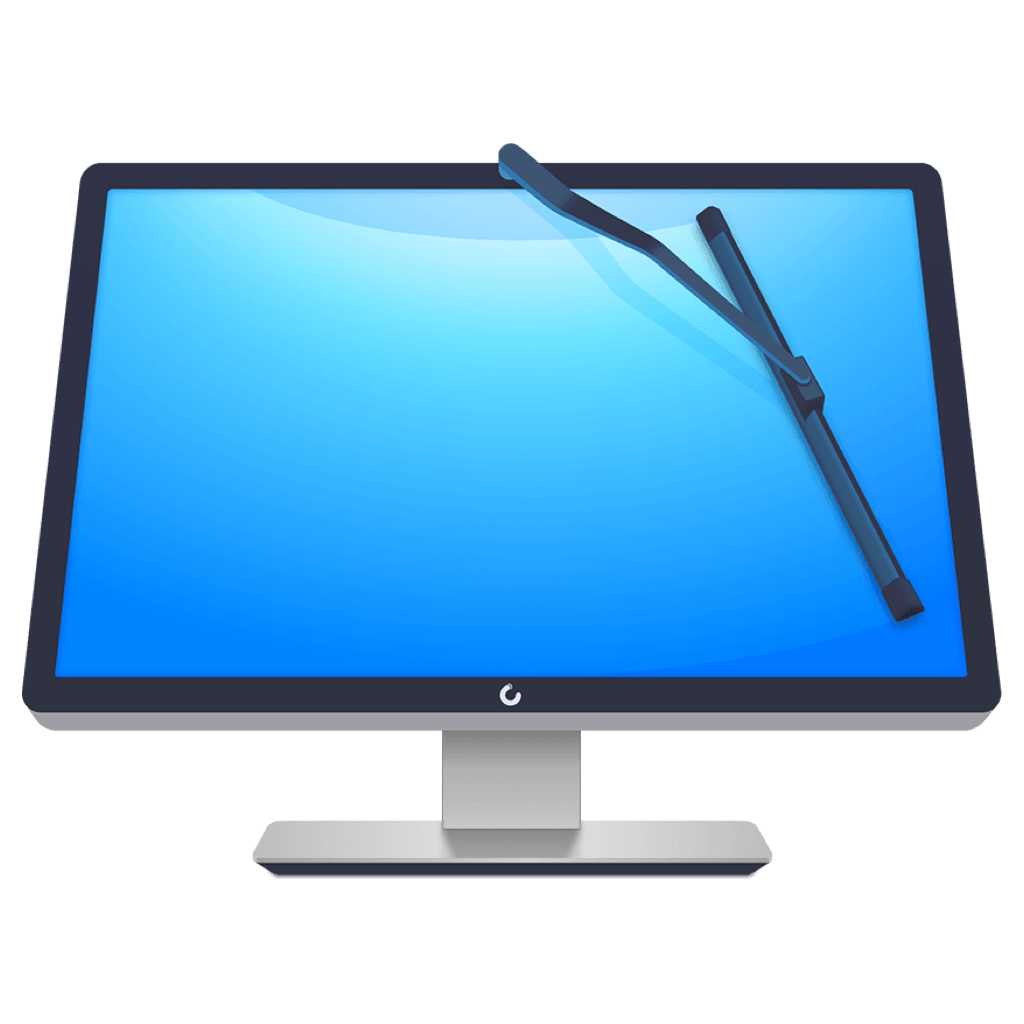 Some of the things Clean My PC will help you out with:
It will find and remove unnecessary files safely.
Uninstall applications properly.
Control startup items.
Clean Windows registry.
Erase files securely.
Manage add-ons and extensions.
Protect online privacy.
…and more.
---
Setapp
Setapp is a handpicked collection of 120+ stellar OSX apps. It's a subscription service – you pay $9 a month to get access to the dozens of apps inside Setapp. I love it.
There are three things that make Setapp special:
All (and I mean all) of the apps are of very high quality. No fluff or fillers.
The apps are guaranteed to be free of ads and in-app purchases. This is something I appreciate very much.
The sheer amount of included apps (over 120 currently) makes it a very versatile package. Whenever I'm hoping to find an app to get something done, the solution can almost always found inside Setapp.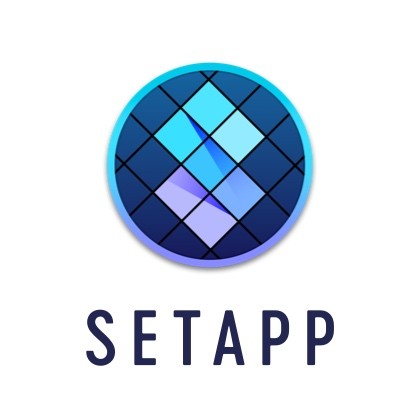 There are quite a few apps in Setapp that I find myself using all the time. Some of my favs include:
Clean My Mac (keeps your computer in shape).
Get Backup Pro (automatic bootable clone backups of your system).
Journey (it's what I use for journaling).
Noizio (quickly create your own background ambience for focused work).
Macpilot (unlock tons of hidden features and customisations in OSX)
Downie (easily download YouTube videos or just the audio – GREAT for sampling).
Permute (quickly convert almost any media file between different formats. I use it ALL the time for WAV/MP3 and image conversions.)
Capto (screen recorder, video editor, screenshot manager).
2Do (a good alternative for Todoist).
Archiver (compress and extract anything).
There is so much more to explore – there's all manners of apps for productivity, coding, writing, maintenance and so on inside Setapp. Great value for money, have a look!
---
Backblaze
If you you give chance a chance to determine your fate, it will. All hard drives fail sooner or later – this is a fact of life. Trusting yourself to do backups manually is a mistake I've suffered from many times in the past. Backblaze automatic cloud backup provides me with security and peace of mind. I know my work and archives are protected if and when something happens to one of my hard drives.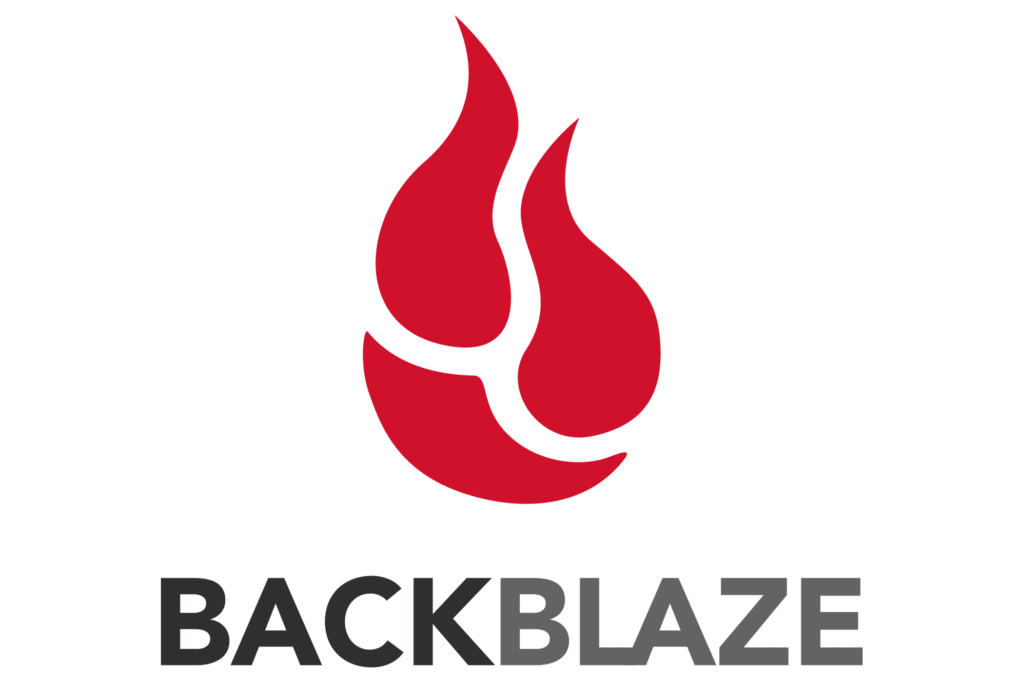 I decided to automate my backup process a few years back. I extensively researched all of the different cloud backup services and Backblaze came up on top by good margins.
It comes with unlimited storage space (as you surely know, music projects eat up a ton of space).
It only costs $50 / year. This is mad value for money. It's a cheap price to pay for the peace of mind that your work is safe.
I've been very happy with Backblaze. It's nice to know that it is always there in the background, doing the important work for me. An absolute no-brainer for me.
---
Todoist
I have a thing for to-do list and productivity apps (yeah, I know)… I've tried and researched a lot of them. Since 2016 I've been using Todoist as my daily task management utility. I have tried different ones every now and then since that but always keep coming back to Todoist.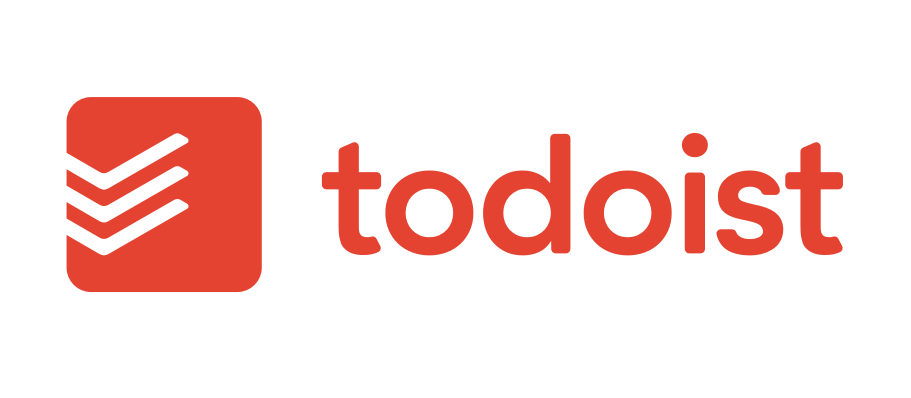 Todoist is a very robust and well designed app. I appreciate that it's clean, coherent, cross-platform and integrates with many other apps (like Google Calendar). But above all I like the design of the user experience. Having such a clean and easy to use system makes me much more likely to keep using it.
The free version Todoist is great and that's what I'm using these days. With the premium version you get some extras. The link below is a referral link that gives you (and me) 2 months of free Todoist Premium. Like I said, the free one is what I'm using and I find it sufficient for my needs.
---
Notion
For years I was using Evernote as my home base for notes and ideas. No more! Notion has now replaced it completely. It does the same thing but in a lot more intuitive way.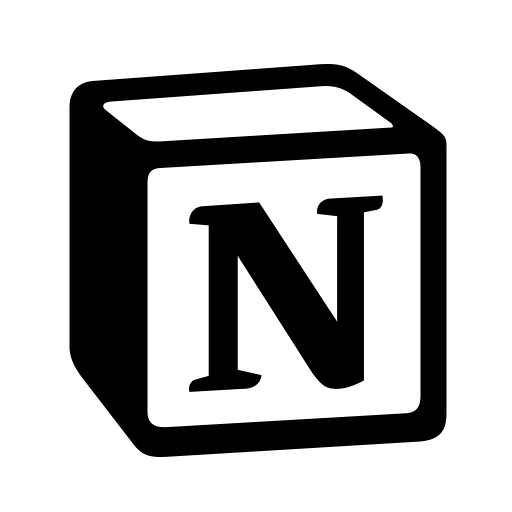 Notion is like a spider web of notes that you build out of little lego building blocks. As you start using it, it begins to adapt to the way you work and think. With Notion, you create your own experience. I love it.
I use Notion for a lot of things and I feel like it has really become an extension of my brain by now. It helps me plan and articulate my projects and personal things. Together with Todoist (which I still prefer for task management, even though you could do that from Notion, too), it's a fantastic combination!
Notion is completely free on mobile. On desktop, the free version of Notion is limited to 1000 building blocks. If you sign up with the special invitation link below you (and me) get $10 credit, should you ever wish to upgrade.
---
LEARNING
AUDIBLE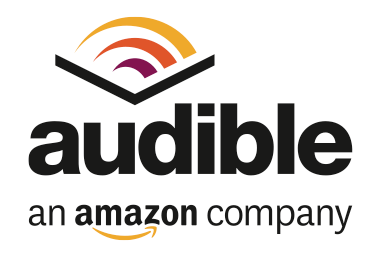 Audible is the audio book department of Amazon. I have well over a 100 titles in my library and a current total listening time of 1 month, 3 days, 8 hours and 40 minutes. That is over a month of my life spent listening to books!
I find audio books are a great way to completely transform those mundane moments of life: walking, commuting, doing household chores and so on. It's been an investment that has truly paid off for me.
There's so much good content inside Audible and it's not just books – you can even find a lot of university level courses (up to 30-40 hours long and taught by actual professors) at the price of an ebook!
Audible are usually offering free book credits with the trial. So give it a go – put an end to boring moments and make them count towards your success!
---
ESSENTIALISM – THE DISCIPLINED PURSUIT OF LESS
by Greg McKeown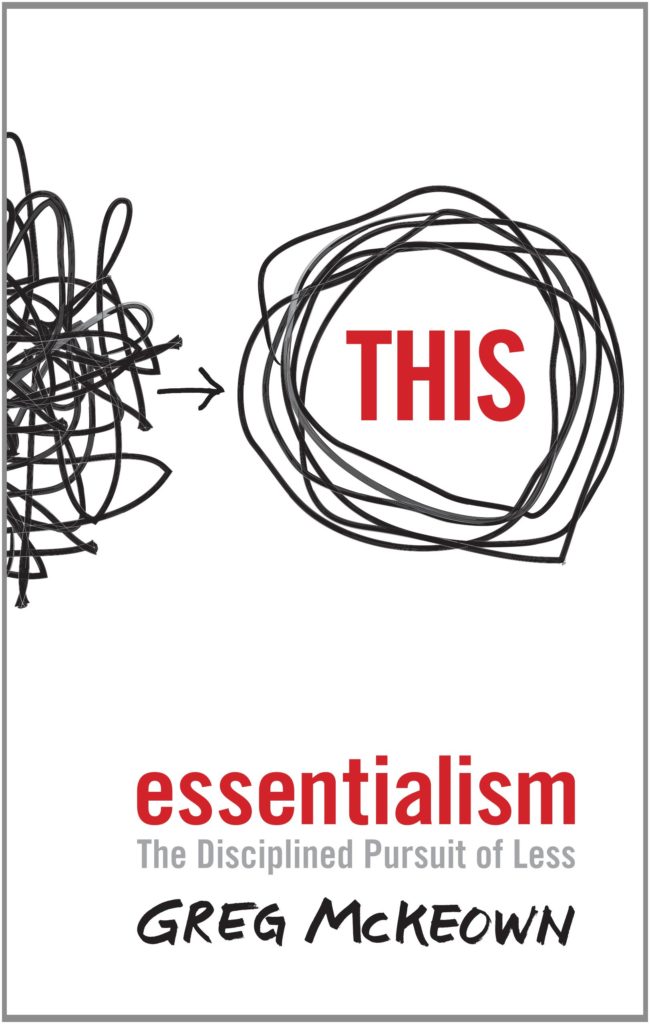 This is one of the most important books that I have read.
The Way of the Essentialist isn't about getting more done in less time. It's about getting only the right things done. This is a book for anyone who is dealing with having too much to do or having too little time to do anything.
Being an Essentialist is about a disciplined way of thinking. It means challenging the core assumption of 'We can have it all' and 'I have to do everything' and replacing it with the pursuit of 'the right thing, in the right way, at the right time'.
MASTERY
by Robert Greene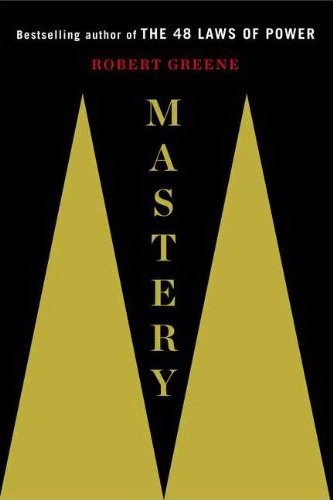 An absolutely epic book that examines the lives of great historical figures as well as contemporary heroes and distills the traits and universal ingredients that made them succeed in their fields.
I have listened Mastery several times as an audiobook and I also bought a hard copy. I find myself coming back to it every once in a while, reminding myself of the concepts and deepening my understanding of them.
DEEP WORK: RULES FOR FOCUSED SUCCESS IN A DISTRACTED WORLD
by Cal Newport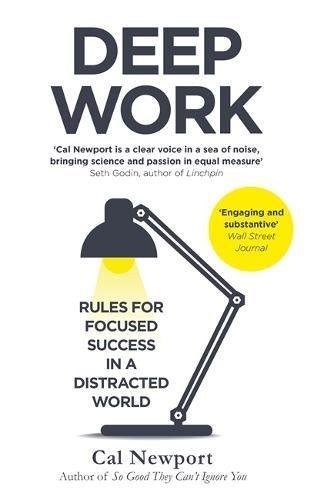 A fascinating and super rewarding dive into the world of focus and getting your important work done. I've listened the audio version of this book twice by now and I am sure I will be returning to it again. I love Newport's clear and educational style. As the world keeps getting more hectic, this book is only becoming more and more relevant.
TOOLS OF TITANS – THE TACTICS, ROUTINES AND HABITS OF BILLIONAIRES, ICONS AND WORLD-CLASS PERFORMERS
by Tim Ferriss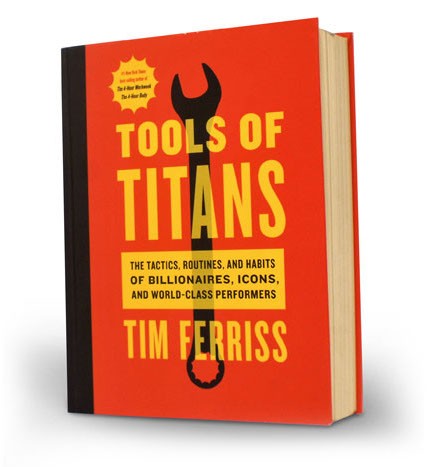 The beauty of reading good books is that it puts you ahead of the curve. This book leverages the knowledge and tactics of so many successful people it's mind boggling. It's practical and inspiring. It's a great book to dip in and out of. You can skim the contents and stop to read what happens to strike you at that very moment
FINISH – GIVE YOURSELF THE GIFT OF DONE
By Jon Acuff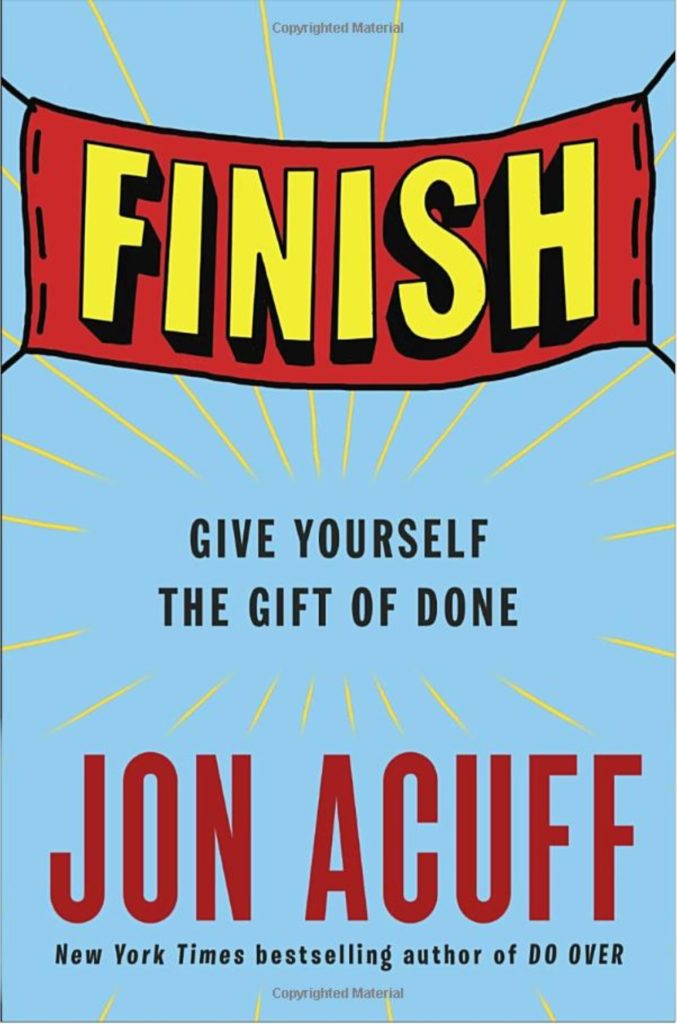 I have always been a chronic starter. A lot of it has to do with perfectionism. This book really helped me open my eyes and become better at finishing projects. I've read a few different books on this topic and this is the one that stood out to me. It's very practical and also fun to read. Finishing is a skill that you can learn and become better at like any other. If you are struggling with finishing or perfectionism, I highly recommend this book.