I am a big fan of convolution reverbs. I use them on every tune I make. There are some phenomenal donationware packs around for download these days.
I wanted to put together a little resource for you guys with my favorite impulse responses. I will also briefly introduce the original units and tell you about my favorite presets in each pack.  




You know I always go on about quality. I've gone through a lot of impulse packs in the past 5 years. The packs I've chosen here are all made with the highest standards. I've also designed the selected packs to complement each other content wise. With these packs, I feel like I don't need much else.
Here are the sets I have chosen:
Bricasti M7 by Samplicity
Eventide H3000 by Signal to Noize
TC Electronics M5000 by Signal to Noize
Lexicon 480L by Signal to Noize
All of these packs are donationware. I am not affiliated with the creators of these packs in any way. Please show respect for the hard work and attention to detail that has gone into creating these great tools and making them available free of charge. I've donated and I hope you will too.
Convolution? Impulse?
A quick introduction to what this is all about… If you're familiar with this stuff, feel free to skip!
Convolution technology is used to capture ambiences and reproduce them on the computer. Without getting into too much technical detail (honestly, I don't even know), an impulse file is a short burst of audio recorded in a real space, or in this case, through a hardware reverb unit. A convolution reverb plugin then uses this impulse file to determine the properties of the reverb and transform those properties onto any sound you are feeding into the plugin. Convolution technique can be applied to just about to anything from reverbs to EQ's, compressors and preamps. But we'll stick with reverbs here.
In short, convolution is a way to get the sound of some over-the-top-expensive hardware equipment inside your computer, and at a very affordable price (or even free).
What's the catch? Flexibility. Convolution technique is somewhat rigid as it is based on recorded samples of the original source. Therefore a convolution reverb doesn't allow the sort of editing and adjusting of the properties as you get with a conventional reverb unit. Now, most convolution reverb plugins do have some editing capabilities. But you should keep the edits to the minimum. Editing easily tends to destroy the integrity of these fragile impulses. Of course you are free to experiment. Whatever sounds good is good. But in my experience, with convo verbs it's best to just look for an impulse that works as it is, with minimal to no editing. This preserves the sound of the original source.
There are differences between different impulses. For this post I've compared two different M5000 packs for example, and the one featured on this post is clearly better. It's good to understand that convolution is still only a reproduction of the real thing. The quality of the outcome very much depends on the execution. However convolution can sound pretty damn good when done right.
Popular convolution reverb plugins include Altiverb, Waves  Ir-1, Space Designer (Logic Pro), SIR, Voxengo Pristine Space, Steinberg REVerence (Cubase), TL Space (Pro Tools), Convolution Reverb (Ableton Live) and Vienna Suite Convolver.

Bricasti M7 impulses by Samplicity

The Bricasti M7 is a revered modern unit that offers fine classic reverb sounds. It has been called "the future of reverberation". The price of the basic unit is around 3600 EUR  (4900 USD). And that's without the remote which costs another 2-3 grands. Now there's something to think about.
This collection by Samplicity includes 136 presets from the M7. These are traditional reverb sounds that sound very smooth and realistic to me. These sounds work well on many kinds of material.
You know sometimes you like a particular reverb sound but it doesn't seem to sit well in the mix? With the M7 that doesn't happen as often. Of course you still have to find the right presets, but my experience with these impulses is that they are very usable and just seem to blend effortlessly in the mix while providing heaps of depth and dimension. Try them out.
Click through to Samplicity website to download the Bricasti M7 impulse response pack.
Eventide H3000 impulses by Signal to Noize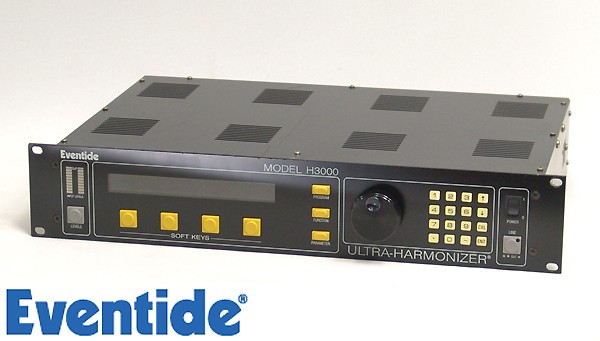 The Eventide H3000 first saw the light of the day in 1988. It's a multi-effect unit that does a lot of wild stuff and these impulses reflect that. Unlike the Bricasti M7, these sounds are made for experimenting. Whenever I need to come up with an unusual twist for drums, the Eventide H3000 impulses are a great place to start.
The Eventide H3000 has been used by The Edge/U2, Stevie Wonder, Brian Eno, Prince, Eddie Van Halen, Dave Pensado, Richie Sambora, and the list goes on…
A couple of personal picks:
Try the "Mod Factory/h3000, 833~ethereal (570)_dc" setting on hihats or minimal techno drums… Huge!
Also the "reverse gate" ones in the Ultra-Tap folder are among my favorites.
By the way – the guys who made this unit since started Soundtoys and are making some bad ass effect plugins now.
Click through to STN website to download the Eventide H3000 impulse response pack (and more).





TC Electronics M5000 impulses by Signal to Noize

The M5000 by TC Electronics is an another classic multi fx unit. I've had the chance to work with it in the past, and I can tell you from experience that it sounds silky and lush.
This is is a very versatile collection with 96 presets. There is something in there for every situation. For me it especially seems to excel with ambience/chamber type presets. A couple of my favorites include:
"Revcore-1/New Booth" – I've used this one on the drum bus for countless of tunes. More often than not.
"Reverb-2/Nuclear" – crazy long and dark verb. Great for techno.
Click through to STN website to download the TC Electronics M5000 impulse response pack (and more).
Lexicon 480L impulses by Signal to Noize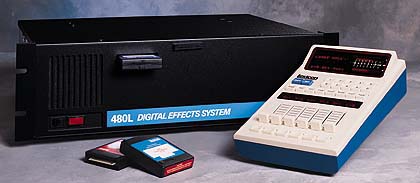 The Lexicon 480L came out in 1986 and at the time they cost more than some cars. Come to think of it, they probably still do.
For a long time the 480L was the standard by which all other processors were measured. These sounds are the classics of the classics, used on countless of popular (and not so popular) records. They are brighter and a bit more aggressive than the Bricasti for example. Draw for the 480L reverbs when you need something that strikes out.
A couple of my favorites:
"Wild spaces/Inside Out" – great pumping when the tempo is right.
"Random hall/Random Well" – another very nice pumping reverb.
Click through to STN website to download the Lexicon 480L impulse response pack (and more).
Tips for working with impulses
Make custom presets of your favorite impulses. This way you won't have to look for the impulse files on your hard drive every single time. I kick myself for not realizing I could do that until recently.
Don't worry about sample rate of the impulses being different that the project you're working on. Use the impulses with highest sample rate. Your plugin will take care of the conversion.
Enjoy these fine sounds and please donate to the creators!
What are your favorite packs?
While these packs provide plenty of ammo to work with, I'd love to hear about your favorites. What impulse packs (free/donationware/paid) do you like to use and how?
Also I am being curious – do you think it is worth investing in some of the more expensive impulse reverb packs when we have great packs such as these available as donationware?
Let us know in the comments.