Out of my 20+ years of making music, I've done mastering work for about 10 now. I still don't like mastering my own music, but there are times I do it anyway. If and when you do decide to do your own mastering, this blog post should help you understand what potential pitfalls to look out for.
Mastering can help elevate your work to the next level. Of course, to have a first class final product you first need a good song, a good production and a good mix. You heard it before, can't polish a turd. However, mastering done wrong can totally transform a great mix into a turd. Let me put it this way: Mastering is not a good place to screw up. All the hard work you've put into a project is at the stake.
You likely knew that already. So do you master your own music? If you are anything like me the answer is probably "sometimes". Maybe you need to get it done quickly or you want to save some money. Maybe you think you are the only one who should judge the way your music sounds.
Whether mastering your own music is a good idea or not depends on a lot of things. There are quite a lot of considerations playing into it that you might not first come to think of.
Let's dive into it.
1. Objectivity is a finite resource
How much time do you usually spend working on a production on average until it is completely finished? A day? Three days? A week?
Some people work faster than others. But I bet you know the feeling of becoming a bit lost and not always knowing whether some decision you've made is good or not. Ear fatigue plays a role. You should take regular breaks to remedy that (I recommend taking walks).
However, there is a lot more to it than that. During the course of the music creation process you become used to hearing and thinking about your creation in a certain way. As you dive deeper and deeper into detailed intricacies within your production, you begin to lose perspective of the bigger picture. The more time and effort you spend on the project, the more objectivity you lose. Your creation becomes your prison (and usually, a maximum security one). It is very difficult to escape.
This is why it is extremely valuable to have someone come in at the end (or even in the middle) of the process and have a listen with a fresh pair of ears. Provided they have the experience to know what to listen for and that they are in a good listening environment… It is quite likely they will be able to pick out things you haven't noticed or thought about. Whether it's a small detail that has slipped your ears (such as a click or a pop) or something larger (too much/too little low frequency energy or compromised dynamics for example)… A mastering engineer can usually pinpoint things very quickly.
2. Most listening environments are compromised
The listening environment plays a huge role in music production and mixing. But when it comes to mastering, everything else literally depends on it.
There are two separate entities to consider here. First, there are the acoustic properties and the acoustic treatment of your room. Second, the playback equipment you are using. Mastering engineers invest heavily into getting ahead of most people in both of these territories. Being able to hear things accurately is the entire foundation of their work.
The acoustic properties of a room
The first thing to establish here is that all rooms exhibit many kinds of acoustic properties and issues. Here I am only going to touch the most relevant one for this topic: the frequency response.
Just like your monitor speakers, your room has a frequency response. And most rooms are far, far from flat when it comes to that. These issues tend to get especially severe in the low end of the frequency spectrum. Smaller rooms have inherently more problems than big ones. It's just physics.
Unless you are working in a super well treated room that is equipped to handle low frequency energy properly, you can be sure you are dealing with fairly large peaks and gaps in the frequency response. (Does the volume of sub bass change when you move around in your room? There you go.) It is not uncommon to have peaks and gaps of up to 20 dB or more in certain areas!
The implication of working in a room like this is that you easily begin to compensate for those peaks and gaps in your mixing. If your room has a dip of 10dB at 60 Hz at your listening position (quite common), you tend to make the sub bass much louder than it actually should be, for example. This can also work the other way around. If your room is absorbing too many high frequencies, you may be compensating by making your mixes overly bright.
These issues with room frequency response are perfectly normal. People have them and they still get great sounding music done. If you are aware of your problem areas, you can work around them. It helps massively to measure the frequency response of your room and maybe install a little bit of acoustic treatment. This can be good enough for production work. For mastering work though bigger measures are needed to fix acoustic issues. Therefore the massive acoustic treatment you often find in mastering studios.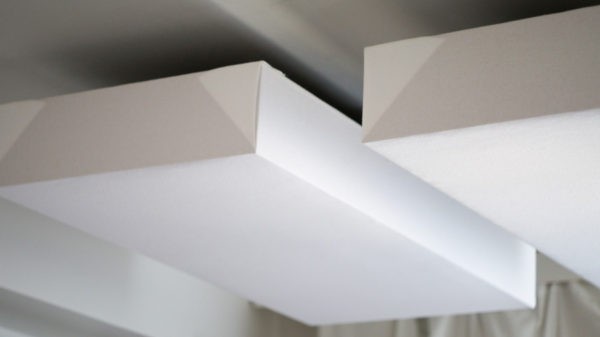 To get around room problems I will also recommend using a speaker calibration software called Sonarworks. I've been using it for two years now. Sonarworks guides you through measuring the frequency response of your room and then calibrates your playback system to make up for any deficiencies. Even though my room is quite well treated (I have 14 bass traps to control the low end for example, plus other treatment), Sonarworks still makes a big difference for me. It extends the low end and fixes some problem areas that are there even with the massive bass trapping. It would be hard for me to live without it.
The playback equipment
Besides the room you work in, the playback equipment also matters a great deal of course. In order to reproduce audio in a sufficient level of detail for mastering work, you need accurate monitors speakers and an audio interface with great quality digital-to-analog conversion.
I am using a super accurate Prism Sound Titan AD/DA interface for example. It is well out of the scope of what's actually necessary for normal recording and music production work. Indeed one might not even have good enough monitor speakers or room acoustics to hear much of a difference in many cases. But when those things are in order, a good converter gives you extra clarity and detail. In my setup the Titan also handles transmitting audio to and from my analog processing chain in pristine quality, which is of course equally important.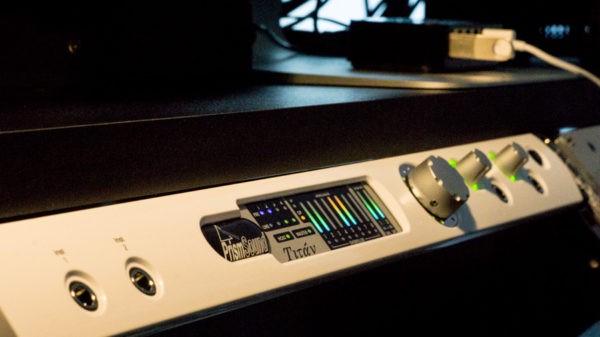 3. Accumulated experience and knowledge
Mastering is a delicate task and it is very easy to screw your entire mix up if you are not absolutely sure of what you are doing.
Experienced mastering engineers have been training their ears for years and years to spot intricate details and anomalies as well as to hear the big picture in reference to other material. And of course they know what to listen for when working with EQ and compression, for example.
Someone with lots of mastering and listening experience is likely to have built up a solid base of reference points inside their mind to which they can instantly calibrate to when listening to something. It's not too much unlike a musician who has developed the perfect pitch. In fact I think it is basically an adaptation of the same skill. Only instead of notes you are listening to timbre, tones, loudness and dynamics and you'll "just know" when it's right.
Mastering also requires some technical knowledge of the physics of sound as well as understanding of psychoacoustics (the study of how humans perceive sound). Mastering engineers also have developed a deep understanding of their equipment and how changing one property in the music can affect others.
If mastering is something that interests you, I would highly recommend you to start practicing and learning about it. But until you are confident in your abilities, you are better off leaving mastering your music to someone who is. The risk that you would miss something important or screw something up and ruin your entire project in the final stretch is just not worth it.
4. Communication and feedback
This is not a given with all mastering services. You certainly won't get this with services like Landr which are based on algorithms. But many mastering engineers will always be happy to listen to their clients stuff and be there as your guide and support when needed.
I won't attempt to speak for others here as everyone is entitled to their own approach. But I will speak for myself.
As a mastering engineer I also view myself as my client's personal advisor when called for. I am here to lend you a neutral pair of ears and my experience, to answer your questions, to listen to your music (in a room that possibly costs more than your car), to pay attention to detail and to provide objective and truthful feedback.
I don't just want to make the song we are working on sound the best it can. I want to help improve the quality of your work over time, too. My intention is to help you develop in your craft. To me, at it's best mastering is also very much about transferring knowledge and nurturing that relationship.
I am happy to listen to my client's music during the production/mixing stage and preferably give feedback before we actually get to mastering. When the mix is good we can focus on getting the best out of it in the mastering stage instead of fixing problems and settling for compromises. I want to achieve the best results for my clients. And we always get better results if we spot and fix any issues before mastering begins. In that sense I see this type of communication as an integral part of the process.
All of this is part of my service for all mastering clients. I don't charge any extra for it. I know some do, and there are others who won't accommodate such requests at all.
Of course a client always doesn't have the luxury of time to go back and forth. And sometimes people just prefer to hand the responsibility off to the mastering engineer and not worry about things themselves anymore. That's all good of course. But if there is a chance to develop a personal relationship with you and maybe spot and fix some of those bottlenecks that are holding you back on your journey, I will gladly do that.
I would like you to think about this. Challenge your mastering engineer/service. Are they doing everything they can for you?
5. Mastering requires specialty tools
Quite often the best mastering tools are different from the ones used in the recording/production/mixing stages of a project. Mastering engineers acquire specialty tools that are designed with the unique requirements of the mastering situation in mind. This includes both software and hardware tools for processing and metering, but also utility tools for doing things like sample rate conversions or repair/recovery work in such a way that maintains the most fidelity.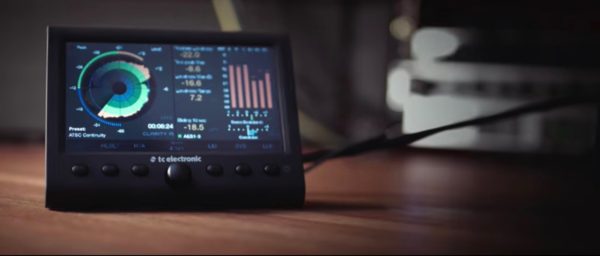 There is of course some overlap, and there are no hard and fast rules. But mastering tools tend to differ in these key areas:
Mastering tools are optimized for maintaining the highest fidelity and coherence of the signal. Mixing/production tools often aren't. They tend to prioritize optimizing CPU usage over highest fidelity for example. Or they might screw with things like phase response and harmonics (whether unintentionally or on purpose to create an effect).
The controls on mastering tools are calibrated for extremely fine precision work. This amount of precision isn't often practical or useful in a mixing/production situation.
Mastering tools are designed with reliability in mind. They need to be trustworthy and run absolutely solid without any hiccups.
Because of these requirements of quality, design and trustworthiness, mastering tools also often tend to be more expensive. There are exceptions such as the excellent plugins by Tokyo Dawn Labs (the TDR SlickEQ Mastering is my favorite software mastering EQ for example and it's only 50€).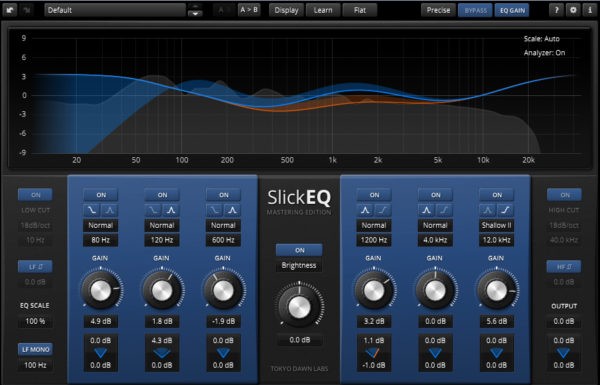 Why do I sometimes master my own music?
Let's get this straight: My preference is to never to master my own music.
It's not that I don't trust my skills. With careful metering and referencing I know I can do a fair job mastering my own music. I still don't like to if I can avoid it, because by the time I finish a track I'm way past any objectivity.
However, there are some situations where I do end up mastering my own music. The first is preparing a piece of music for testing out at a DJ gig. These are typically tracks that are nearly there but I just want to perform that last bit of testing to see how it works in a club environment before making the final tweaks. It would not pay off to get it mastered somewhere else because the track is still going to change a little.
In those types of situations I'm basically just focusing on achieving a good overall loudness when mastering. It's important to very closely maintain the original properties of the mix so that I can later pinpoint if there is something to improve.
Secondly I sometimes master my own music before sending out a rough demo for someone to listen to. Often times it's not even properly mixed yet. In fact the mix might be off quite a bit. Maybe it was done in a whim using headphones for example. In this case I just want to do quick mastering before I send out a demo for someone. I won't spend too much effort on it but I'll just roughly try get it to play in the same ballpark sound wise as what else is out there. This helps the person in the other end relate to it better when listening to the demo.
Lastly I've sometimes mastered various artist releases with some of my own music included on the release. In this case it makes sense for the same person to master everything. This ensures a proper cohesion for the release as a whole in terms of character and loudness.
How to get best results when mastering your own music
Now that we have covered why you should not be mastering your own music… And since you, like me, probably do it in some situations anyway… You'll be glad to know I am also working on a resource about getting the best out of those self-mastering situations! Subscribe to the email newsletter to get the inside scoop and stay current with updates. You'll find the form right below this post.
If you have any thoughts or questions, please post them in the comment section below.
For mastering related enquiries, see information and reach me through the Resoundsound mastering page.